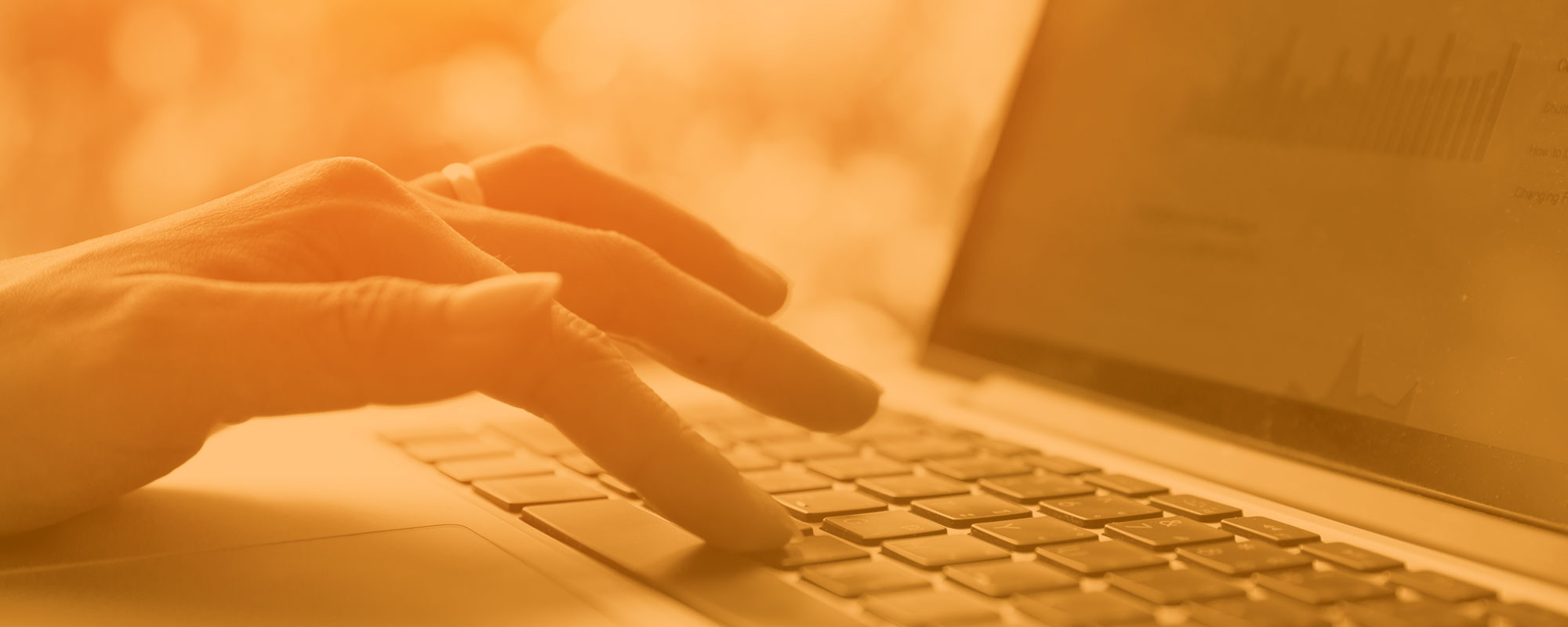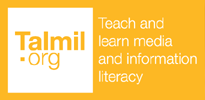 Independent media
Just like the rest of the world, the Balkans have not been spared the spread of fake news.
A Council of Europe report on the media landscape of the Balkans states that the region faces an onslaught of 'fake news, hate speech, and clickbait, resulting in a steep drop in the population's trust in the media'.
In this context, the public is called upon to be discerning in order to access reliable information. To help with this, we have provided below a list of independent news outlets that work with professional journalists and meet the criteria for press freedom and the journalist code of ethics. In other words, they are committed to producing 'high-quality, complete, free, independent, and pluralist news' and are thorough about checking facts and sources.
This is of course not an exhaustive list, and critical thinking is required even for these media outlets.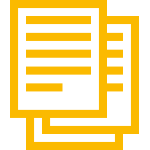 National media
Lapsi.al
This news website seeks to provide impartial information with an emphasis on professionalism.
'This news portal is a new alternative that strives to create space for real journalism. Our vast experience and need to come as close as possible to the truth are the lines upon which our pencils write.'
Exit News
'An online media platform that provides news, analysis, reporting, and commentary on Albania, the Western Balkans, and beyond.'
'With a commitment to independence, accuracy, and honest reporting, we pride ourselves on digging deeper and telling the stories that others do not wish to cover. We work hard towards being the leading source of up-to-date information on the region and providing the news in English and Albanian.'
Reporter.al
The online publication of the Balkan Investigative Reporting Network in Albania – BIRN Albania.
After spending more than seven years covering major events in Albania for Balkan Insight, BIRN Albania launched its Albanian site Reporter.al in September 2014 to better reach Albanian readers. The site publishes archived articles produced by BIRN over the years as well as independent news in real time, analysis, commentary, and investigations.
BIRN Albania
A non-governmental media organisation based in Tirana, which specialises in investigative reporting, publishing, and media monitoring.
Launched in March 2014, BIRN Albania comes on the heels of the network's editorial presence in Tirana, established in 2007. Its primary purpose is to promote free, independent media that seek to inform the public on issues of corruption, impunity, the state of human rights, civil society activity in Albania, the region, and so on.
Faktoje.al
FAKTOJE is a media organisation that checks facts using standardised, professional methodology that has been used for years by the International Fact-Finding Network, which Faktoje joined in early 2020.
'Our mission is to demonstrate the veracity of the promises, statements, and actions of public officials (as well as private bodies that benefit from public funds) and to then tell the public the truth.'
Euronews Albania
Euronews is the top international European news channel. It is an international media outlet that provides news with a European perspective to a global audience through 12 cross-platform editions, including 9 with separate television channels. The aim of Euronews is to let people make up their own minds through 'impartial' journalism.
Oslobodjenje
The purpose of this independent newspaper founded in 1942 (as well as that of its website) is to provide news that is timely, objective, and professional that affects Serbs, Croats, and Bosniaks. The writing staff claims affiliation to all the peoples and citizens of Bosnia and Herzegovina. Its journalists strive to maintain professional standards, which can be attested by the many awards the newspaper has received over the years.
BIRN Bosnia and Herzegovina
The Balkan Investigative Reporting Network, or BIRN, is a network of non-governmental organisations promoting freedom of speech, human rights, and democratic values in Southern and Eastern Europe. BIRN has the advantage of combining local, country-based expertise with unique regional cooperation and has a presence in every country of the Balkans.
Kosovo 2.0
Kosovo 2.0 is a pioneering independent media organisation that engages society in insightful discussion. Through their print and online magazines, they are dedicated to deepening the understanding of current affairs in Kosovo, the region, and beyond. Kosovo 2.0 works in three languages – Albanian, English, and Serbian – and its coverage includes international news about culture, the arts, politics, and society.
Established in 2010, initially as Kosovo's very first blogging platform, K2.0 has evolved rapidly. Today, they work as an institute of journalism, creative production, human rights advocacy, media freedoms, and inclusive participation.
Koha Ditore
Established in 1997, Koha is a newspaper – available both in print and online – that offers fast, fair, and impartial news coverage of all aspects of life for all of the country's ethnic groups through professional journalism. The newspaper's mission is to provide accurate coverage of political, economic, cultural, and sporting news both from the region and across the world while relying on the most reliable sources available.
Insajderi
This news outlet promotes factual research and analysis from all angles and provides exclusive coverage of societal events in the country and the region.
The outlet offers exclusive documentaries and videos, for which reason it bills itself as Kosovo's most innovative media outlet.
Its aim is to have an impact on institutions and public debate.
Express
This newspaper and news website presents itself as the top source for news on the Balkans. It claims to be the most-read online news outlet in all of the Balkans, not just the Albanian-speaking parts. The outlet has regular readers in Western countries such as Switzerland, Germany, Austria, and even the United States.
Express brings readers news in real time on all developments in the country and worldwide in all subject areas.
Founded in February 2005 as a part of Media Works, Gazeta Express reached a historic turning point when it ceased its print edition in 2013 to focus on online news.
Prishtina Insight
Prishtina Insight is a digital and print magazine published by BIRN Kosovo, an independent, non-governmental organisation.
Since 2008, Prishtina Insight has produced news reports, exclusive investigations, feature pieces, and essays on Kosovo and the region.
BIRN Kosovo
The Balkan Investigative Reporting Network, BIRN, is a group of editors-in-chief, journalism professors, and journalists devoted to creating strong, professional and independent media in South-Eastern Europe. It is an essential component of developing democracy and market economies in the Balkans.
As a non-governmental organisation, BIRN Kosovo's purpose is to give impetus to the democratic transition in Kosovo by promoting accountability, rule of law, and political reform.
MIA
This online news outlet bills itself as North Macedonia's number one news outlet.
Its staff, comprising 70 journalists and reporters based in North Macedonia and the region, provides a large quantity and variety of news content.
With some 300 to 350 articles posted daily in Macedonian, Albanian, and English, the outlet touts the professionalism of its journalists and its respect for professional standards. In addition, the staff is committed to fighting the spread of biased information and fake news, for which reason it considers itself a reliable news source.
Makfax
Makfax is a member of the South-East Europe Media Organisation, or SEEMO.
The outlet is North Macedonia's first private news agency, providing fast and objective news coverage from North Macedonia, the region, and the world.
The Makfax staff affirms its respect of the principles of independence, speed, impartiality, sincerity, and credibility when producing its own news. They are committed to reporting news that is fact-based, verified, and from reliable sources.
Deutsche Welle
'Made for minds' is the slogan of Deutsche Welle (DW), Germany's international radio broadcaster and one of the most relevant and highest-performing international media outlets. Their multimedia content in 30 languages, including Macedonian, reaches more than one billion people worldwide every month.
Based in Germany, the media organisation touts itself as impartial and produces news content for people all over the world, with the intent to let them make up their own minds.
BIRN North Macedonia
BIRN Macedonia is one of the local BIRN organisations.
The Balkan Investigative Reporting Network is a network of non-governmental organisations promoting freedom of speech, human rights, and democratic values in Southern and Eastern Europe.
BIRN has developed a specific network structure that includes local independent organisations gathered around the Balkan Investigative Regional Reporting Network (BIRN Hub) – a structure that has the advantage of combining local, country-based expertise with unique regional cooperation.
BIRN Hub brings extensive expertise to journalists in post-communist and post-conflict societies, mainly through sharing the accumulated knowledge from the Western Balkan region.
BIRN strives to empower people to access their rights by providing accurate and relevant information and creating opportunities for them to participate in democratic processes.
Through high-quality reporting and by creating a pool of skilled journalists, BIRN examines and scrutinises key processes, steers debates, and provides the public with impartial and reliable information.
Center for Investigative Journalism
CIN-CG is a non-governmental organisation that was established as a foundation and is committed to practicing and promoting investigative journalism of the public interest. Their goal is to provide information that has been hidden from the public so that citizens can react and make decisions based on reliable information. The outlet refuses to take any political, religious, or ideological standpoints and vows to remain objective in the news it produces.
Monitor
Monitor is a weekly news magazine established on 19 October 1990 and published in Podgorica, Montenegro.
Vijesti
Vijesti, launched in 1997, is a pro-European, anti-corruption Montenegrin daily. One of its investigative journalists, Olivera Lakić, who covers crime and corruption in Montenegro, was shot and injured in an attack.
Krik
KRIK – the Crime and Corruption Reporting Network – is a non-profit organisation established to promote investigative journalism in Serbia. The organisation was founded by a team of journalists who for years have been engaged in exposing crime and corruption and who have received many awards for their work.
KRIK is part of the Organized Crime and Corruption Reporting Project (OCCRP), a consortium of non-profit investigative centres and independent media in twenty countries from the Balkans and Eastern Europe to Central Asia. OCCRP helped establish KRIK and contributes to its development.
Peščanik
Peščanik is a non-governmental association founded in 2006 and a public-media outlet founded in 2011. Its first product was a radio show, which was broadcast on Radio B92 from 2000 to 2011. It later acquired its own channel that is carried by numerous television channels in Serbia and the region. Since 2007, Peščanik has had its own website with 20,000 articles published so far.
Danas
The news website Danas is devoted to fighting general tabloidisation, sensationalism, and media commercialisation. For over two decades, the staff has been committed to respecting the principles of professional and ethical journalism to report the news objectively and factually.
Vreme
Vreme is a weekly news magazine based in Belgrade, Serbia that was first published in 1990. It touts itself as a 'magazine without lies, hatred, or prejudice' and opposed nationalist fervour in the Yugoslav wars. It is modelled on its American counterparts Time and Newsweek.
Its weekly circulation in 1993 was 30,000, one quarter of which were sold abroad. Vreme made a name for itself as one of the former Yugoslavia's most reliable media sources and its writing staff have been broadly cited by international media.
Beta
Beta is a Serbian news agency with a head office in Serbia's capital, Belgrade. It was founded in 1992 with the aim of 'providing complete and objective coverage of events happening in the country (Serbia) and the South-Eastern Europe region'.
In 2000, the agency was fined by the government (the Federal Republic of Yugoslavia under Slobodan Milošević) for publishing anti-institutional documents. The fines were condemned by Reporters Without Borders. Eventually, it received funding from the National Endowment for Democracy.
Južne vesti
Južne vesti is a news website, founded in 2010, that covers southern and south-eastern Serbia, excluding Kosovo.
It is the first regional news portal to raise awareness amongst the southern Serbian public and increase their understanding of the issues currently facing this part of the country, which it does through collecting and sharing information, research, and analytical journalism.
Vranjske Novine
This Serbian online news website was originally a print newspaper. After being forced to close its doors in 2017 and after suffering 'administrative bullying' from the authorities, the writing staff founded the portal infovranjske.rs, which has become the number one independent media outlet in southern Serbia. Its mission is to provide the public with complete and objective information on events affecting society. Vranjske strives to give its readers critical analysis on all manner of news.
Autonomija
The website Autonomija was founded in 2007. It is a non-profit media outlet, or, simply put, 'community media' funded by various national and international organisations as well as through crowdfunding – that is, reader support.
Autonomija has positioned itself as an alternative to public or commercial media in order to make the news more pluralistic, spark societal discussions, and promote freedom of speech.
Its mission is to create a space for taboo topics made by and for people who are unafraid to say and write what they think publicly. Autonomija is committed to fighting censorship and self-censorship.
Independent Journalists' Association of Serbia (NUNS)
The Independent Journalists' Association of Serbia, or NUNS, was founded on 26 March 1994 as a professional, non-partisan organisation by journalists who were dissatisfied with the work of the Journalists' Association of Serbia.  Today, NUNS has over 3300 members, a number that rises by the day.
The Association's primary objectives include: freedom of the press, media plurality, improving ethical and professional standards, protecting the rights and interests of journalists (media professionals) – including job and legal protection, and mutual cooperation between journalists and journalists' organisations domestically and abroad.
The Association conducts a variety of activities to influence policy in the area of information as well as in the area of respecting freedom of speech and freedom of information.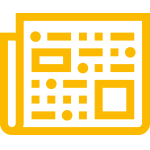 Regional media
BIRN
The Balkan Investigative Reporting Network is a network of non-governmental organisations promoting freedom of speech, human rights, and democratic values in Southern and Eastern Europe.
BIRN has developed a specific network structure that includes local independent organisations gathered around an umbrella organisation – Balkan Investigative Regional Reporting Network (BIRN Hub) – a structure that has the advantage of combining local, country-based expertise with unique regional cooperation.
Balkan Insight
Balkan Insight is BIRN's flagship website. It provides daily news, as well as analytical insight and investigations, on key issues in ten Balkan countries. The website has built a reputation as one of the most comprehensive, professional, and independent sources of news in English in Southern and Eastern Europe and has become the news source of choice for policymakers, corporate management, and academic researchers around the world.
Radio Free Europe
Radio Slobodna Evropa (BCMS): https://www.slobodnaevropa.org/
Радио Слободна Европа (Macedonian): https://www.slobodnaevropa.mk/
Radio Evropa e Lirë (Albanian): https://www.evropaelire.org/
RFE/RL (English): https://www.rferl.org/
Radio Free Europe reports the news in 23 countries where a free press is banned by the government or not fully established. It provides what many people cannot get locally: uncensored news, responsible discussion, and open debate. Radio Free Europe strives to meet the highest standards of objective journalism and report the facts, undaunted by pressure or attempted influence.
Le Courrier des Balkans
Le Courrier des Balkans holds the status of a non-profit organisation under French law. With ties to all of the region's major newspapers, Le Courrier des Balkans has relied from the beginning on a regional network to help it react quickly to current events, meaning it offers readers the Balkan people's own point of view and analysis on the region's happenings. Le Courrier des Balkans has a team of journalists that produces reports, investigations, analysis, and interviews on current affairs in South-Eastern Europe.